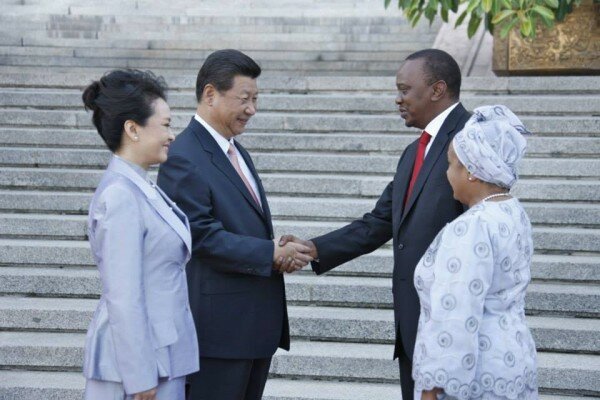 President Uhuru Kenyatta has urged China to invest in Kenya's Vision 2030 flagship project, Konza Techno City, in a move to realise technology growth in the East African country.
Konza is part of the national blueprint to create a competitive and prosperous nation with a high quality of life by 2030.
Kenyatta has invited Chinese investors to look at the raft of government-led projects on the table, such as the port, pipeline and road corridor linking Kenya, South Sudan and Ethiopia (LAPSSET), the Konza Techno City near Nairobi, energy and petroleum.
"I have come to China so that we can candidly explore opportunities of mutual benefit so that our countries, governments, businesses and citizens can commence the work of sustaining and accelerating growth," Kenyatta said.
Kenyatta is on an official trip in China and on Monday secured US$5 billion in investments from China covering railways, energy, wildlife protection and joint ventures.
Among the projects set to benefit from the deal is the standard gauge railway linking Mombasa port and Malaba that is expected to improve access to Uganda, Rwanda, Burundi and eastern Democratic Republic of the Congo.
Konza aims to be a global technology hub, focused on four economic sectors that will advance technology spending. They are education, life sciences, telecoms and information technology Outsourcing (ITO) and business process outsourcing (BPO).
Implementation of phase one of the 20-year four-phase Konza project began in October 2012, which will see the construction of initial infrastructure, a section of the ICT park and residential developments at a cost of US$2.3 billion.
The city is set to offer investment opportunities in real estate development, BPO and IT-enabled services, the development going green, financial services, transport, education and ICT, recreation facilities and community support services among others.