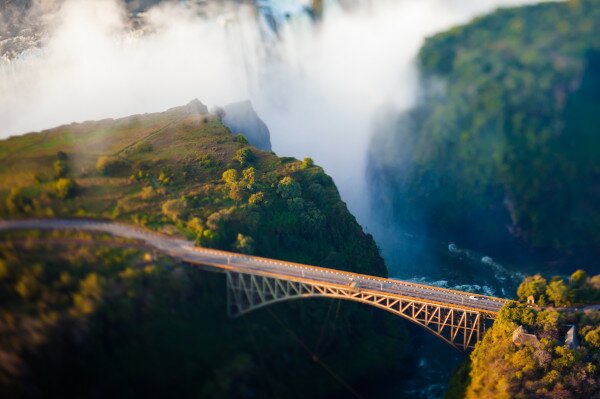 Zimbabwean mobile network operator Telecel will pay US$100,000 for the Victoria Falls Bridge to be lit up for the next fifteen years.
The project is intended to contribute to the United Nations World Tourism Organisation (UNWTO) general assembly, which will be jointly hosted by Zambia and Zimbabwe later this month.
Angeline Vere, general manager of Telecel Zimbabwe, said: "it will be a lasting monument to the holding of this assembly and continue no doubt to delight visitors to the Victoria Falls".
Telecel has also opened a Victoria Falls office and will optimise its voice and data service for visitors to the falls.
Vere said: "It seemed fitting too for a communications company like Telecel to sponsor an enhancement of the bridge, which provides such an important transport communication link between the two countries".
Telecel are working with a number of partners on the project including Philips and SSLI. When completed it will feature 1.8 million colour display variations.
Image courtesy of Shutterstock