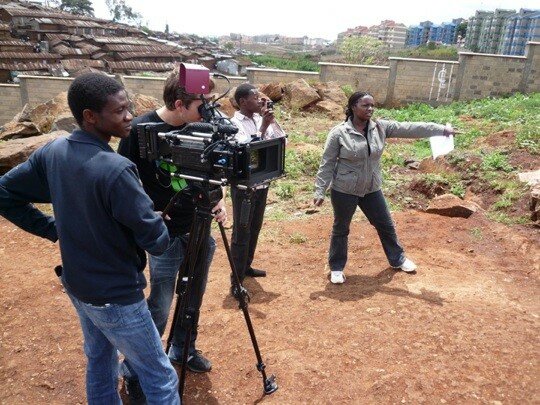 CC image courtesy of Ktownafrica
The seventh edition of the FilmAid film festival, an event used to tell refugee stories, will kick off tomorrow in Nairobi, Kenya, a week earlier than the earlier reported date.
"This is a friendly reminder that the 2013 FilmAid Film Festival kicks off in Nairobi this Wednesday (21st Aug) and runs two sessions a day until the closing ceremony on Friday night (23rd Aug)," read a statement from the country director of FilmAid Kenya Stella Suge.
The festival, running under the theme "The right to tell our stories", will see entries chosen in June showcased at the Alliance Francaise auditorium in Nairobi.
The film festival will showcase documentary and drama films shot in Kakuma and Daadab refugee camps through training by FilmAid International. Event sponsors include the US Bureau of Population, Refugees and Migration and Amnesty International, through its initiative 'Movies that Matter'.
The event, for which entry is free, will showcase films produced later than August 2012.
The films focus on issues about refugees and displacement and have been made by refugees and other displaced persons to highlight innovation and diverse perspectives in various refugee camps.