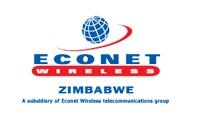 The Postal and Telecommunications Regulatory Authority of Zimbabwe (Portraz) has instructed local operator Econet Wireless to cut rates, threatening a penalty.
Econet last week introduced a 60 per cent rate cut on voice calls as part of promotional offers to separate itself from other operators.
However, Portraz has asked Econet to reverse the US$0.25 per minute tariff by Friday to avoid penalties.
The regulator accuses Econet of cutting call rates by more than 50 per cent as against regulations.
"We hereby direct Econet to stop the implementation of the advertises tariffs with immediate effect and no further Buddie Zone advertisements should be flighted in any media issue or released after 4pm on Tuesday the 20th of August 2013," Portraz said.
Although the operator expressed its disappointment in not being allowed to enter market competition as desired, it has agreed to comply at the best interest of its customers.
Upon the release of the special rates last week, Douglas Mboweni, chief executive officer (CEO) of Econet Wireless, said: "When we give, we give. We are not the largest operator by accident.
"Our customers know that the value that we give them in terms of coverage, network quality, services, products and tariffs cannot be matched."
The campaign was initially aimed at supplying subscribers with added value by offering low costs quality services.