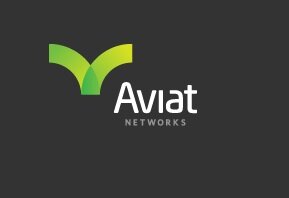 Mobile network operators together with solutions providers are engaging in a continuous discussion regarding small cell networking as an architectural paradigm shift aimed at boosting network coverage and capacity, says Siphiwe Nelwamondo, technical marketer for Aviat Networks South Africa.
"Also known as network 'densification', small cell networks will mandate a toolkit of wireless backhaul technologies that promise to be simpler, less costly and, of course, smaller than existing radio access and backhaul devices," said Nelwamondo.
He added: "These new technologies include higher frequency, smaller form-factor, millimeter wave radios and low frequency, non-line-of-sight (NLOS) radios. In addition, a core tenet of distributed and ubiquitous small cell networks is that they offer self-organising, advanced networking features."
However, Nelwamondo said small cell is seemingly complicated and the eager commercial ecosystem has yet to fully comprehend its value and purpose, and this complexity "is enough to give operators a headache".
According to Nelwamondo, many mobile operators have experienced "strategy swings" regarding small cells and traditional microwave backhaul technology has served the third generation (3G) and long term evolution (LTE) networks well.
However, while traditional microwave networking may be one of the best solutions for small cell backhaul, Nelwamondo encourages mobile operators to consider the following four points.
The first point is that exceptional radio frequency (RF) performance as well as output power enables it to operate within both line of sight (LOS) and non line of sight (NLOS) small cell backhaul.
LOS propagation refers to electromagnetic waves which travel in a straight line.
The second point refers to frequency spectrum for traditional microwave bands being plentiful on a global basis.
Nelwamondo said: "The option of sub-6GHz (gigahertz) frequencies is appealing, but undoubtedly, they will be required for 3GPP (third generation partnership project), Wi-Fi and other future radio access methods to meet the overwhelming demand for data.
"Millimeter wave frequencies in the unlicensed 60GHz and licensed 70 to 80GHz bands are easier and less costly to attain, although this varies by country."
On the third point, Nelwamondo said: "Network availability has proven to match or exceed that of fibre, meeting five nines (for example: 99.999 per cent availability) requirements, which equates to less than five minutes downtime per year. Transmission latency is also very low for microwave transmission, ensuring that strict latency requirements of LTE and LTE-Advanced are met. This cannot be said about sub-6GHz NLOS radios."
The fourth point involves the fact that deployment logistics are understood due to the global adoption of macro cell backhaul. Nelwamondo said a shift to smaller and lower power cells does not necessarily mean it will require a dramatic shift in backhaul.
"While we talk about street-level small cell designs, operators question their deployability. This kind of design could be an exception rather than a typical use," said Nelwamondo.
"Even with ultra-dense, urban coverage from small cell radios, usage of traditional microwave on rooftops, sides of buildings and street furniture is still very feasible. But operators expect that microwave providers will continue to cost-reduce and enrich their product offerings."