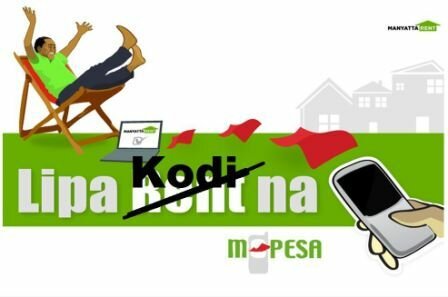 A Nairobi startup, which has been developing a mobile money solution for rental payments since 2010, has accused Safaricom of stealing its idea, having already proposed a partnership with the giant operator.
Safaricom unveiled its Lipa Kodi product yesterday, but speaking to HumanIPO, ManyattaRent founder Steve Ngethe Njoroge said he had already discussed a potential partnership which would allow the startup to kick-off a mass signing of real estate agents and developers.
Emails between Njoroge and Kennedy Luhombo, of Safaricom's business development department, which HumanIPO has seen, show ManyattaRent's founders were in talks with the network behind M-Pesa over forming a joint venture.
In the emails, Luhombo acknowledges that collaboration with ManyattaRent would be mutually beneficial.
"We have been trying to get into the rent collection via M-PESA space for a while now. Having read about your venture, we would like to have further discussions with you to explore ways we can collaborate for mutual benefit," Luhombo wrote to Njoroge.
In one of the emails, Luhombo said he had to deliver a working product by the end of July, hence speed would be of the essence.
Luhombo through email requested the startup send a proposal for deliberations with his seniors.
"I will share this internally and give you feedback. In the meantime, as agreed, please put together a proposal on the solution you intend to provide, and specify in it what responsibilities you would like Safaricom to step in for," Luhombo wrote to ManyattaRent.
Nzioka Waita, Safaricom's corporate director, denied the claims in a Twitter exchange with HumanIPO.
Waita said there was "no truth to those claims" after HumanIPO asked whether or not ManyattaRent presented its ideas to Safaricom.
HumanIPO contacted the network's communications team for an official comment, but the company said Waita's Tweets were its official position.
Njoroge said the first he heard about the Lipa Kodi product was through the media yesterday and said it resembles his concept exactly, only without his name credited.
He added his efforts to contact Luhombo following the launch of the product have resulted in more disappointment.
"After I got this news I called Kennedy, a key business person in Safaricom, and from the background noise I think they were throwing a bash for the "hero"," said Njoroge.
"I could not hear him well, so he called me back late this time accusing me of being dishonest "on what we wanted with Safaricom". This is months later after he had received the proposal, he also reminded me that we had not signed an NDA (non-disclosure agreement) with them."
ManyattaRent now says following the new development it will consider an offer they had received from another network operator to franchise the product where tenants, unlike Safaricom's product, will not be charged to pay rent.
"This is an offer that ManyattaRent had turned down as they were in talks with Safaricom then," Njoroge told HumanIPO.
ManyattaRent insists that its product, which has taken months to create, remains superior to Lipa Kodi na M-Pesa, with the ManyattaRent real estate system a fully automated process with a complete finance and accounting functionality, integration with mobile payment for automated reconciliation and a database capable of managing property, landlord's and tenant's records.
HumanIPO has reached out to Safaricom chief executive officer Bob Collymore for comment but had received no response at the time of publication.