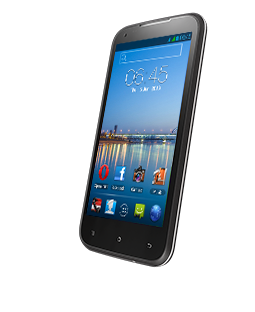 The RACE Bolt Q device, by Infinix Mobility.
Airtel has announced it is offering its Nigerian subscribers the Infinix Mobility's RACE Max Q and RACE Bolt Q with 500MB free data for six months on its 3.75G network.
Deepak Srivastava, chief operating officer and executive director at Airtel Nigeria, said the partnership with Infinix Mobility was because of its "unassailable track record as reputable device manufacturer".
Srivastava said: "We are a company interested in 'best in class' communication solutions for Nigerians. We have blazed so many trails in the telecommunications industry in Nigeria and this partnership further buttress that point."
Jean Alexis, vice president of Infinix Mobility, said the smartphones are being introduced into the Nigerian market to cater for the trendy and fashionable mobile device users.
"There are many smartphone brands in the market, but despite this, we identified a gap that we plan to fill with these phones," Alexis said.
"We discovered that the trendy phone users were not being adequately taken care of bearing in mind their personality, needs and characteristics. That is the reason we are introducing RACE Max Q and RACE Bolt Q into the Nigeria's market for the trendy customers."