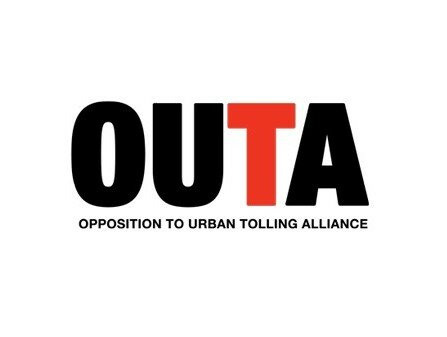 The Opposition to Urban Tolling Alliance (OUTA) has criticised a statement by Vusi Mona, the South African National Roads Agency Limited (SANRAL) spokesperson, which attacks the Democratic Alliance (DA) for using e-tolling for political gain, accusing the state-owned company of engaging in politics itself.
"The DA is using e-tolling as an electioneering strategy and is continuously misrepresenting the facts to win votes in next year's elections and SANRAL is not going to entertain politics," OUTA quoted Mona as saying.
E-tolling in South Africa is a highly contentious issue and has been opposed by an array of political, religious, trade and civil organisations.
According to Wayne Duvenage, OUTA's chairperson, such statements are worrying because they are beginning to blur the line between party and state.
"SANRAL is an organ of state. Its job is to provide services to citizens irrespective of their political affiliation. By making statements on the political activities of a political party, SANRAL is drawing an organ of state into the political arena and thereby undermining our democracy," said Duvenage.
Duvenage added political parties are free to comment on state-owned enterprises (SOE) and their actions regardless of the topic in the name of "healthy democratic discourse".
"If the DA, Agang [SA], UDM (United Democratic Movement) or other political entities are able to convince voters that they would be able to direct SANRAL or other SOE's in a manner more beneficial to the country's citizens than the current ruling party, they are quite entitled to do so," he said.
He said the national governing party, the African National Congress (ANC), and other parties are also entitled to argue similar points, but it is unacceptable for an SOE such as SANRAL to align itself politically nor should it engage in political "mudslinging".
Duvenage then referred to another comment by Mona: "We understand the politicking, but we aren't interested in it."
Duvenage asked why SANRAL is attacking the DA's behaviour if they are not interested in politicking.
OUTA is more concerned with SANRAL's statements and their alleged misrepresentation of facts, which according to OUTA is proving to be a liability for SANRAL.
"SANRAL's attempts as an SOE to enter the political fray is just another milestone in a series of PR (public relations) mishaps," said Duvenage.