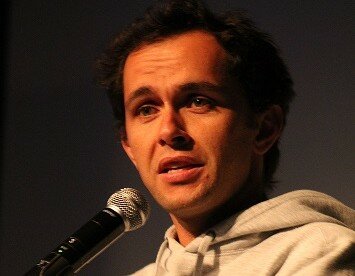 Alan Knott-Craig, founder of Project Isizwe. Picture by HumanIPO.
Former Mxit chief executive officer (CEO) Alan Knott-Craig Jr recently launched Project Isizwe, aiming to supply free wireless internet to impoverished areas for the improvement of education and employment.
In a guest post for HumanIPO, Knott-Craig explains why the time for Wi-Fi is now.
Wi-Fi is a relatively old technology, so it seems strange that it is only now that it is gathering momentum as the standard of choice for public access internet.
Why now?
First, equipment costs have fallen precipitously. A few years back an access point would have cost ZAR50,000 (US$4,825). Today, the same hardware costs less than ZAR1,000 (US$96.50).
It's more reliable. This is a function of Moore's Law, but it's also a pleasant symptom of the collapse of Motorola.
For decades, Motorola has had world-leading radio technology, but its impact was limited by the sloth of bureaucracy and the retail prices set in head office.
Ubiquity, a leading Wi-Fi equipment manufacturer, was started by a team of engineers that left Motorola, and they are now churning out faster, cheaper and more reliable gear every month.
Sometimes it's not a bad thing when a big company dies.
Second, there are enough Wi-Fi enabled laptops, routers and phones in the market.
Five years ago it would have been wishful thinking to assume that residents of low-income communities like Kayamandi would be able to connect to a Wi-Fi network.
Today, thanks to the ubiquitous inclusion of Wi-Fi on all mobile phones, over 50 per cent of the residents of Kayamandi have access to a Wi-Fi device.
Third, bandwidth prices continue to plunge.
SEACOM was the first disruptor. With the arrival of WACS and EASSy, international bandwidth has exploded in capacity and collapsed in price.
This makes it easier and cheaper for last mile service providers to connect customers to the World Wide Web.
3G, HSDPA and LTE will continue to provide the best paid-for connectivity, especially for mobile users. But Wi-Fi will win the race for best-effort public access connectivity.
Timing is everything, and the time has arrived for Wi-Fi.