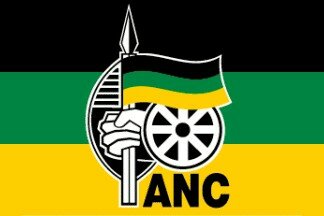 Stone Sizani, the African National Congress' (ANC) new chief whip, has written to the South African parliamentary speaker's office requesting Dianne Kohler Barnard, the Democratic Alliance's (DA) shadow minister of police and member of parliament (MP), be investigated and removed from the ethics committee.
This follows Kohler Barnard disclosing information via social media platforms regarding former communications minister Dina Pule's hearing.
"Our complaint against Kohler Barnard's conduct and our call for her removal from the committee does not in any way change our stated position on the former minister's (Pule) conduct and our support for the outcome of the hearing," the Mail and Guardian (M&G) quoted Sizani as saying.
"The ANC caucus meeting that sat this morning reaffirmed the ANC's full support for the speedy conclusion of the ethics code review process to, amongst others, make her sanctions harsher."
Earlier this month Kohler Barnard released a statement in which she accused the ANC of campaigning against her.
"During the hearings I was accused of breaching the ethics code," said Kohler Barnard.
"However, I was cleared of any wrongdoing by the committee. This is despite the long and concerted campaign of attacks waged on me. I had refused to even comment to the media on this matter at the time their campaign was launched, in terms of our oath."
All MPs who serve on the committee take an oath of confidentiality, as stipulated by the parliamentary code of conduct.
Should an MP breach the confidentiality oath, there is a 30 day salary suspension and the MP in question is no longer eligible to serve on the committee.
Kohler Barnard apparently violated the ethics code by disclosing the hearing proceedings via social media channels and further undermined the integrity of the process, bringing the institution into disrepute.
"The DA has a responsibility to ensure that MPs it deploys to this crucial committee are responsible and conduct themselves in accordance with that code. MPs who serve on this committee must lead by example," said Sizani.
This is not the first time Kohler Barnard has been in trouble in parliament. The DA suspended her in February 2010 for swearing in parliament during a walkout by the DA and the Congress of the People (COPE).
Below are some of Kohler Barnard's Tweets relating to Pule's hearing:
Speaker to Pule:Ms Pule your breech has greatly undermined the public trust in Parliament.You wilfully mislead the Committee.Suspended.

— Dianne KohlerBarnard (@DKB20) August 20, 2013
After all our weeks of hard work I just watched Ben Turok go and shake Dina Pule's hand. #shakinghead

— Dianne KohlerBarnard (@DKB20) August 20, 2013
Still shocked that ANC members mobbed Dina Pule like she was a rock star after being found guilty.Cwele sIttIng wIth her…OK..#wIfetroubles

— Dianne KohlerBarnard (@DKB20) August 20, 2013
Yes…Pule said "IF in the course of doing must job I made a mistake, I'm sorry". There is no 'if' about it Madam.

— Dianne KohlerBarnard (@DKB20) August 20, 2013