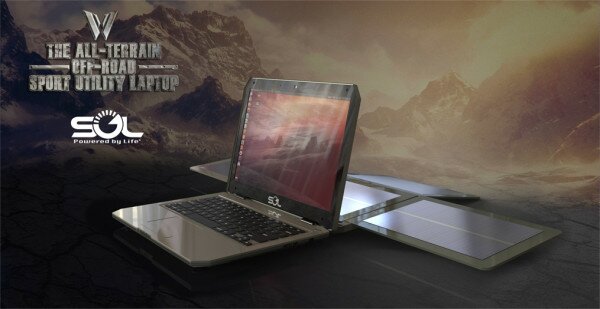 The world's first solar-powered laptop is expected to launch at the end of the year, with Africa its first stop, making plugless PC use possible.
Designed by Canadian communications company WeWi, the laptop's ability to function without electricity is an attempt to increase the accessibility of education.
The durable design equipped with a solar array is also fitted with learning tools.
Running on Mark Shuttleworth's Ubuntu Linux operating system, the free apps will provide more than a thousand different features for use.
Africa will be the first continent to take advantage of this offer, following Middle East, Europe and North and South America.
HumanIPO reported last month on Ubuntu's crowdfunding aimed at Canonical.