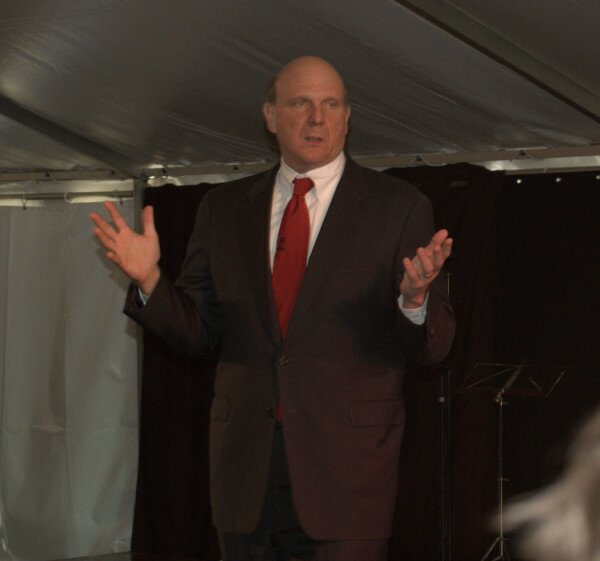 CC Image courtesy of Martin Olsson.
Microsoft chief executive officer (CEO) Steve Ballmer has announced his plans to retire intended combined focus on devices and services.
"We need a CEO who will be here longer term for this new direction."
Under the leadership of John Thompson, Bill Gates, Chuck Noski and Steve Luczo, a team of Microsoft board directors has assigned a special committee to start the search for a new CEO.
"We are focused on selecting a new CEO to work with the company's senior leadership team to chart the company's course and execute on it in a highly competitive industry," said Ballmer.
Although not explaining his decision to leave, Ballmer showed a positive attitude towards Microsoft.
"Microsoft is an amazing place. I love this company," Ballmer said in a prepared statement.
"I feel good about playing a role in Microsoft's success and having committed 100 per cent emotionally all the way."within the next year, leaving the company after more than three decades.
Ballmer will serve in his position until a replacement is found, the software giant company announced today (Friday).
"There is never a perfect time for this type of transition, but now is the right time," the CEO said.
Ballmer said he had taken into consideration the company's transformation plans, with the