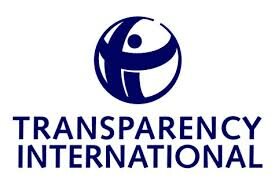 The Rwandan branch of anti-corruption group Transparency International is to launch a web-based avenue allowing Rwandans to file corruption-related complaints online
The New Times reports IFATE, which is in its final stages of development, is intended to guarantee confidentiality to individuals willing to report on graft and abuse of office through SMS or email. A toll-free line (2641) will be also be used.
This comes in spite of the fact the anti-graft body recently named Rwanda as the least corrupt country in Africa.
"When you look at our constitution, our Vision 2020 and other different institutions and legal frameworks, mechanisms and processes that have been put in place, they all aim at facilitating efficient transparent and accountable systems to fight corruption," said James Musoni, minister of local administration, who officiated the press conference.
Additionally, people in remote areas will also be able to report on graft cases without having to travel long distances.
According to Francine Umurungi, in charge of institutional development and advocacy at Transparency International Rwanda, the facility will officially open at the end of the month.
Traditionally, Rwandans used to report corruption cases at Transparency International Rwanda centres in Kigali, Huye, Kayonza, Musanze, Rubavu and Rusizi.