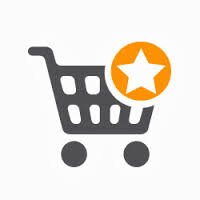 African e-commerce giant Jumia has launched its mobile app for Nigeria, Morocco, Ivory Coast and Kenya, giving users access to its more than 50,000 products.
"[The app] makes online shopping even easier and totally flexible," the company said in a statement.
On the importance of m-commerce to Jumia's operations in Africa, Jeremy Hodara, co-chief executive officer (CEO) of Africa Internet Holding, Jumia's owner, said going mobile is not just an additional channel, but would enable the e-commerce company to reach more customers.
"Smartphone penetration rate in Sub Saharan Africa has increased immensely over the last years and will continue do so," Hodara said.
"Jumia seizes this enormous opportunity with the best m-commerce solution on the market."
Sacha Poignonnec, co-CEO of Africa Internet Holding, owners of Jumia, described the app as another achievement for the company, which commenced operations in Africa about a year ago.
"In the time of just one year since its inception, Jumia has excelled at offering its customers a wide collection of high-quality products," said Poignonnec.
"Jumia greatly facilitated online shipping in Africa. We strive to push retail on the whole continent, and the addition of an m-commerce solution is yet another way of making it more convenient for our customers."
The app runs on all Android devices and offers users internationally known brands, intuitive navigation, secure online payment and push notifications for new arrivals and special sales.