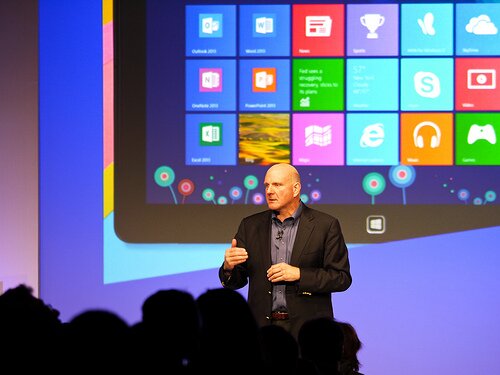 CC image courtesy of Dell's Official Flickr Page on Flickr
Microsoft has begun releasing Windows 8.1 and Windows RT 8.1 to its hardware partners ahead of its October 18 launch when the operating system will be broadly available to commercial customers.
"Thanks, in part, to customer feedback and an unparalleled level of collaboration across product teams, Windows 8.1 is a significant update," said Antoine Leblond in a blog post.
"We have delivered in a very short time an update to the OS that will bring an even greater unified experience for our customers."
According to Leblond, there has been a change from the past when the release to manufacturing (RTM) milestone traditionally meant the software was ready for broader customer use.
However, times have changed, with shifts to greater mobility and touch as well as the blurring of work and personal lives.
Leblond said the company has had to evolve the way they develop and the time in which it delivers to meet customers with the experience they need, want and expect.
Microsoft has also had to work closer with its hardware partners.
"Reaching this milestone is about optimising the overall experience for our customers," added Leblond.
"Our hardware partners are in a position to prepare the wide array of innovative devices our customers can expect later this fall – just in time for the holidays."