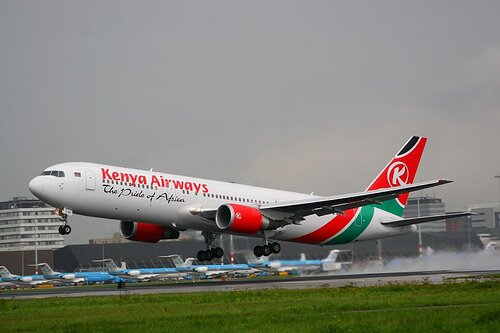 CC image courtesy of Sam O on Flickr
Kenya Airways has partnered with MTN Uganda to allow customers to pay for their airline tickets using mobile money.
The extra payment option is part of the airline's efforts to increase convenience and improve customer experience.
Henry Obare, Kenya Airways head of information systems development, expressed optimism that the Ugandan market will enjoy the ease and convenience that comes with the use of this service, having had success with a similar product payment method in Kenya.
"We not only focus on offering an excellent in-flight experience for our customers but also on making the entire end-to-end journey pleasant," said Obare.
Ernst Fonternel, chief marketing officer at MTN Uganda, said since the launch of MTN Mobile Money the company has registered more than 25 million transactions a month.
"As per the GSMA 2012 Global Mobile Money adoption survey, MTN Uganda ranks second in the world in the number of active mobile money customer accounts," Fonternel said.
"Today, as we launch this partnership with Kenya Airways, I'm hopeful that the airline's customers will find MTN Mobile Money an easy, convenient, safe and secure service."
Obare explained the airline has been at the forefront in embracing advancements within the mobile and ICT sector to enhance the customer experience.
The airline operates five daily flights between Uganda's Entebbe International Airport and its hub in Nairobi.