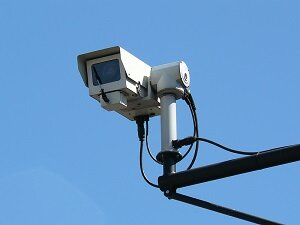 CC image courtesy of Mike_fleming on Flickr.
Closed-circuit television (CCTV) equipment has been supplied to the Zambian government for US$213 million in a controversial deal between Mulenga Sata, deputy mayor of Lusaka City and the son of president Michael Sata, his close friend and a Chinese company.
According to a report by the Zambian Watchdog, the CCTV equipment was supposed to be supplied to the Zambian government for US$13 million and not the inflated amount of US$213 million.
Government sources reportedly told the Zambian Watchdog Sata's friend Derrick Mpundu is behind deal and allegedly in collaboration with the Zhongxing Telecommunication Equipment (ZTE) corporation.
According to the Zambian Watchdog the ZTE was the provider of the technology the Zambian government used to allegedly block their website.
The sources also told the Zambian Watchdog Mpundu and Chanda Kasolo (president Sata's nephew) are using Stalwart Engineering Limited, a Kitwe-based company, which is reportedly involved with another Chinese company, which was contracted to supply Zambia's digital migration equipment.