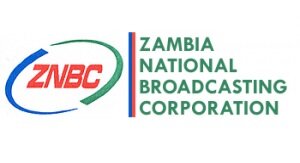 Two armed men stormed the mass media complex of the Zambia National Broadcasting Corporation (ZNBC) on Friday last week, leading to an increase in security.
According to Zambia Reports, the two men who stormed the building demanded directions to the office of Chibamba Kanyama, the broadcaster's director general.
The armed men had reportedly disguised themselves as regular visitors in order to gain entry to the complex.
They approached a security guard for the directions, but the guard said he did not know the exact location of the office.
The armed men did not accept the guard's response and insisted on obtaining the directions, but the guard maintained he did not know the directions, and was subsequently offered a bribe.
One of the men reached into his pocket to produce the money, but pulled a pistol out together with the cash and the guard ran away. The two men then reportedly abandoned their obscure mission, returned to the car park and left.
There are no official explanations for the mission of the two armed men, however, it is suspected it may be connected to the continuous in-fighting of the Patriotic Front, the ruling party of Zambia.
Another reason may be the dismissal of unionists Simon Mwila and David Mwanza.
According to Zambia Reports, numerous reshuffles took place at the state owned and PF controlled ZNBC, which includes journalists who were suspected of being supporters of the opposition.