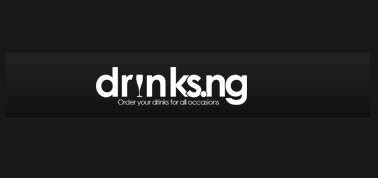 Drinks.ng is to start selling ice online after it successful establishment allowing Nigerians to order drinks online, according to managing director Lanre Akinlagun.
Akinlagun said the decision to add ice to the company's offerings was due to the high demand.
"We deal in all forms of drinks and soon we shall include ice into our service to complete the circle. It's the most natural pairing for drinks, and is high in demand," Akinlagun told HumanIPO.
He also corrected the popular notion that the company only sells high-end alcoholic drinks.
"That's a very huge misconception which people have. We are not solely focused on alcoholic drinks; we sell everything including the famous Fan milk and water," he said.
"Well, the clubs are full so maybe you are right, but there is an increase in orders for tequila."
He added the company was launched following proper understanding of the Nigerian market.
"I was confident I'd be trying my best and with the level of consumption in Nigeria I already knew the market was there. As far as success goes, we still have a long way to go and we'll be making every effort to bring Drinks.ng to every corner of Nigeria," he said.
Following the company's success in Lagos, Akinlagun said Drinks.ng plans to expand to other cities in the southern region of Nigeria.
"We have ambitious plans of expanding across the southern regions but let's get our hands on the monster called Lagos city," he said.
The marketing and multimedia expert said Nigeria's appetite is increasingly growing and more goods and services are needed for online buyers. He advised prospective online business owners in Nigeria to focus on the needs of the people and closely study the current mode of distribution.
"Nigeria is a very big market and we are in need of a lot of goods and services to satisfy our ever growing appetite. I know the pool is large and wide, just pay attention to what people need and how it is currently being distributed," he said.