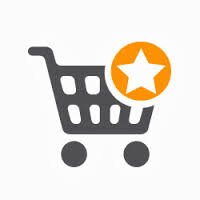 Just one app for Jumia's entire operations in Africa is intriguing for users, while for the developers, it must have been an invigorating labyrinthine task to pack in so much information, which is evident by the application's size – 4.4MB.
Positives
Having one app for Africa implies there is good networking among the countries Jumia operates in – Nigeria, Kenya, Ivory Coast and Morocco.
This is also evident in the similar pattern of product categorisation. The company showed it understands its customers' product preferences by featuring items that are enjoying more patronage in each country on the respective landing page.
In July, Jumia Nigeria's co-founder, Tunde Kehinde, told HumanIPO fashion is the most patronised category in Nigeria and these products were also featured on the Nigeria landing page.
Similar categories were also featured for the other three countries.
The search feature was designed, probably, for the busy user who does not have time to look through categories. Just tap and type.
Another great plus for the app is the ordering feature. After picking what you want, you may decide to add to the cart or just call to order if you do not have time for two more steps.
There are also sufficient details on most of the products on display via the app.
Shortcomings
When the app stopped working (it happens frequently on several Android devices), the cart was cleared so users would have to start all over again. An update could fix this by automatically storing cart contents as soon as they are being added.
When I searched for lubricant, one of the results was the Topco Personal Lubricant, an X-rated product. I signed as an underage (12 years old) and got the order ready for shipment. I could also order a book on oral sex with the underage user account.
Measures should therefore be taken to ensure that X-rated products do not get to the underage users as clearly stated in the product manufacturers' instructions.
Switching from one country to the other is also seamless although individuals who only understand one language may encounter challenges when navigating the platform.
Wrap up
In all, Jumia's app is trendy, fashionable and elegant. It is set to run on portrait and is bound to be loved by Jumia shoppers who use Android devices.
For many others who use devices that run on other platforms, they will have to wait until the company launches the app on other operating systems and have the few glitches fixed in upgrades and updates.
The app is available on Google Play Store.