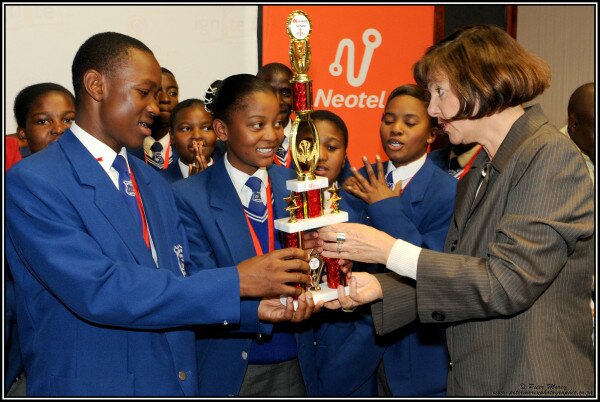 Three South African secondary schools have been named winners of the IgniteIT ICT competition organised by Neotel, Gauteng's Department of Education, the Department of Communications and Huawei.
Kingsway Secondary School, Phomolong Secondary School and Willowmore High School will receive prizes including an ICT laboratory, e-class solutions with interactive boards, projectors, LCD screens, routers and other equipment all valued at R200,000 (US$19,600).
The schools will further receive free ICT training content provided by the N2 Education Hub following a partnership between Neotel and NIIT.
"Neotel is proud to play an active role in bridging the ICT skills divide and playing an instrumental role in the creation of jobs for the South African economy," said Sunil Joshi, Neotel managing director and chief executive officer (CEO).
"I hope that the participants, whether they won or not, will be encouraged to pursue careers in the sector."
Kingsway won the competition that was challenging the teams to create briefs using technology to design and deliver ideas through 'A trans media story-telling report on distracted driving', while Phomolong focussed on the 'Journey to finding the coolest career in ICT' and Willowmore presented a report on 'Road safety texting and driving'.
Christina Naidoo, chief operations officer (COO) in South Africa, said her company's involvement in the competition was in line with Huawei's corporate social responsibility (CSR) to bridge the digital divide in the country through knowledge transfer to young people, especially women.