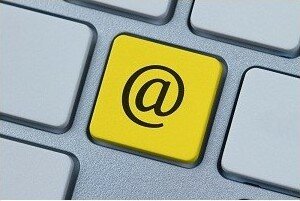 South Africa's Roads Traffic Infringement Agency has turned to parliament in order to exempt it from having to send out fines by registered mail, with electronic solutions its prefered method of issuing notices.
HumanIPO reported in March this year reports of South Africans receiving traffic fines through email, based on amendments made to the law on Administrative Adjudication of Road Traffic Offences act, were incorrect.
In July HumanIPO reported on the Roads Traffic Infringement Agency seeking to amend the law, which would see motorists in the country receiving traffic fines by email.
Times Live quoted the infringement agency as saying it costs them ZAR17 million (US$1.6 million) each year to send out "courtesy letters" and enforcement orders.
The Administrative Adjudication of Road Traffic Offences (AARTO) amendment bill is now reportedly before parliament.
Times Live cited the amendments as such: "That section 13 be amended to allow the agency to keep some of the fine money it receives…
"That section 30 be amended to remove the requirement that notices be sent only by personal or registered mail, and that notification be allowed by ordinary mail and by electronic methods, such as email…
"That section 32 be amended by the addition of a clause giving the agency giving the right to withhold money due to a traffic-fine issuing authority when the authority has failed to comply with the act, until it complies."
However, Howard Dembovsky, Justice Project South Africa chairperson and a former police officer, highlighted the problem of sending the notifications to the correct email addresses.
Other than motorists changing their email addresses, Dembovsky said the Electronic National Traffic Information System (eNatis) is not in possession of the latest information on drivers.