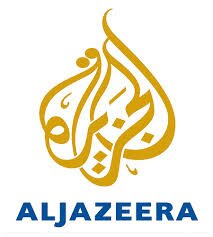 The jamming of Al Jazeera's Egyptian TV service has been found to be originating from outside of Cairo.
HumanIPO reported in July Al Jazeera's news station offices had been raided by authorities and subsequently shut down, together with other Islamist stations, shortly after Mohammed Morsi was overthrown by the Egyptian army.
Bruno Dupas, president of Integral Systems, told the Guardian his company geo-located the origin of the jamming, from which Al Jazeera said it has been suffering with on a daily basis since early July.
The investigation was reportedly commissioned by Al Jazeera, and said the locations revealed by Integral Systems are close to Egyptian military sites. This evidence has led the broadcaster to believe the government is behind the jamming.
The Egyptian government has also been blamed for blocking Al Jazeera from providing raw TV content to other broadcasters featuring the crisis in the country.
The issue reportedly began after Morsi, the now former Egyptian president, was deposed.
"We are confident about the locations in Egypt are around Cairo to an accuracy of less than 10 kilometres," said Dupas.
According to the Guardian's report, government officials said Al Jazeera's broadcasts were a national threat, accused the broadcaster of operating without a licence and reportedly accused it of presenting bias in favour of the Muslim Brotherhood. Al Jazeera denied these claims.
According to Integral Systems, this is not the first time Al Jazeera's broadcasting has been jammed and according to Dupas it is not a difficult task.
"It's pretty simple. You need an antenna to provide you with an uplink and then transmit on the same frequency to jam. Most of the time the interference is a mistake," he said.