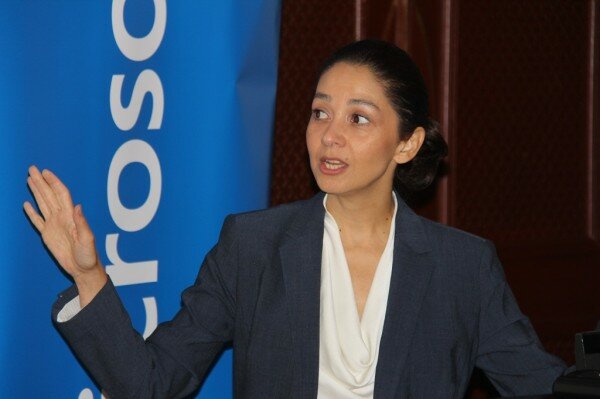 Microsoft Kenya has launched its MSN Kenya portal, making the country the second destination after Nigeria to receive the portal's localised news on entertainment, sports and lifestyle.
The platform, the content of which will be provided in partnership with South Africa's Kagiso Media, will be available on different platforms – namely Classic MSN, TMX, smartphones, tablets and feature phones.
Speaking at the launch at Nairobi's Serena Hotel, Microsoft's executive producer for Middle East and Africa Asli Yerdekalmazer said they were working with local publishers and other stakeholders to ensure premium content on the platform.
MSN Kenya will provide a platform for local bloggers, writers and social influencers to share their thoughts and ideas, with 600,000 unique viewers so far since it started operating in Kenya.
"We are all about getting closer to our users. Actually that is what the whole strategy is all about. We want to give a platform for local heroes and to be a voice of people in the streets," said Yerdekalmazer.
According to Kagiso Media general manager Marcus Stephens the firm is in talks with different Kenyan partners to ensure local content.
He said the decision to launch in Kenya was informed by, among other factors, the internet penetration in the country, which stands at 40 per cent.
"There are more cellphones in Africa than toothpaste business, which forms most of the internet growth," said Stephens.
"With more than 10 million internet users in Kenya, we think that MSN Kenya is going to be an excellent platform for brands that want to market their products and services to the country's fast-growing middle-class," said Stephens. "Kenya is a truly exciting opportunity for us to serve readers and advertisers with a local version of a world-class product."
Bing apps are also available and it will also be possible for users to access Skype, Outlook.com and other Microsoft services through MSN Kenya.