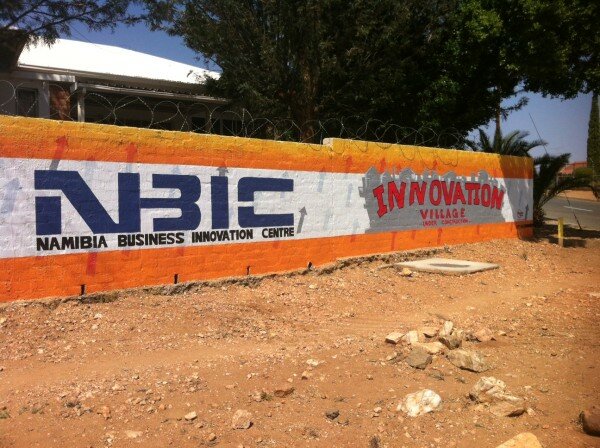 The Namibian Business Innovation Centre (NBIC) in Windhoek.
The Polytechnic of Namibia has expressed its commitment to incubating 15 tech startups at a time and believes it can achieve its aims after moving its innovation centre onto a dedicated off-campus facility.
HumanIPO visited the Namibia Business Innovation Centre (NBIC), in Windhoek, this week, where Bernice Karuhumba, manager of entrepreneurship and incubation at the NBIC, discussed the vision for the innovation village and its background.
The NBIC, while offering incubation and co-working space, also houses Mobile Lab, RLabs and FabLab within its campus (pictured), and an outside cafe was recently installed to provide a more informal environment for networking.
The NBIC has been in operation since 2009, but was previously based in a small office within the Polytechnic campus.
It moved to its new site in 2011, with expansion work ongoing. Karuhumba said having a dedicated space has allowed it to be taken more seriously and attract entrepreneurs and industry partners from outside the education institution to compliment the students that use the NBIC.
Speaking to HumanIPO, Karuhumba said: "The fact we are further away from the main campus means we can do thing our own way. It has helped us grow faster."
The centre is funded 80 per cent by the Polytechnic, with the remainder coming from industry partners and a small amount from events the NBIC holds at its campus.
There are already five startups being incubated in the space, but Karuhumba sees the potential to do much more.
She said: "In two to three years time I want to have enough incubation space for more than 15 startups, especially those with a technology focus, at a time.
"Those companies that are in should be tech based, but one or two also who are able to offer services to the incubatees, such an financial management."
The hub already hosts startup-focused events with the Entrepreneur Circle, where industry speakers give a short presentation before a question and answer session and networking time, proving particularly popular.
"They are very popular, especially with the students. It is all about promoting that culture of sharing because you can't operate a business in silence."