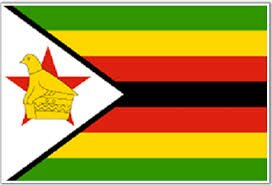 Hypercube, Zimbabwe's first technology hub, will launch in the capital Harare in November, with the aim of strengthening the country's technology ecosystem.
The Hypercube team cited the stronger economic situation in Zimbabwe as making it ready for a tech hub.
The hub has the mantra of Tech in 4D and has four distinct spaces dedicated to each dimension – community, co-learning, co-working and co-innovation.
It offers a variety of membership options targeted towards meeting the different needs of people within the tech community.
"In recent years, technology hubs have taken centre stage as sources of innovation and collaboration across Africa, yet Zimbabwe has lagged behind in this crucial area," Hypercube said.
The Hypercube Board of Advisors is made up of Nikki Kershaw, Nigel Mugamu, Rinesh Desai, Munya Chiura and Taps Murove.
It is also committed to working to increase the participation of women in the technology sector, as well as stimulating job creation for the youth through entrepreneurship.
Hypercube has already started engaging with local, regional and international partners and is planning a number of launch events in November.