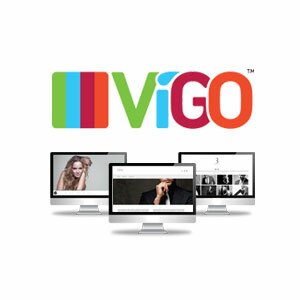 Cape Town-based startup VIGO has launched myViGO, a simpler CMS platform aimed increasing the margins of those working in the creative industry.
myViGO, which was soft-launched one month ago, offers any individual the chance to create a website, while it is also targeted at web designers and developers, helping them better serve their customers.
"Although myViGO is built to be easy enough for the average person to build a website, our primary focus is the creative industry," Carl Wallace, chief executive officer (CEO) of VIGO, told HumanIPO.
Wallace said the goal was to cut down on the time taken to build websites, allowing developers to increase their profits.
"Our content builder is pretty much what sets us apart," he said. "If you have all the content for a client you can build a site in one, two, three, and done.
"It increases profit, because you can still bill as much as you want, but you cut down the time spent building the site."
Wallace said the company wanted to convince the creative industry to switch to myViGO from other more established CMS platforms.
With this in mind, the company is offering a 28-day free trial of myViGO for all users, as well as 25 per cent reseller commission.
"If you use myViGO to resell to your clients, you get 25 per cent of your subscription fees back. We are the only CMS platform in the world that offers a kickback to the resellers," Wallace said.
The CEO believes myViGO is good enough to challenge international competitors such as Wix and Squarespace, though he said the company would remain South African at heart.
"This is the sort of product that South Africa can be proud of because isn't another CMS platform that competes against the global guys. Also, we've got funding so we're going to spend quite a bit of money on marketing," Wallace said.
The rest of this year will be spent talking to industry and pushing the product out to the industry, with VIGO set to hire a sales team.
South African television celebrity Nico Panagio created his own website with myVIGO after trying a few other platforms.
"Since my work differs so vastly from project to project, I need a website that allows me to adjust and change, while connecting with the people that follow my work. I also need a means to facilitate business opportunities," he said.
"Of course, searches led me to the WIX platform which offered the manageability but lacked the diversity and creative latitude which I so appreciate in myViGO. Having messed around on both sites I can sincerely and confidently state that VIGO has literally blown the roof off the business!"