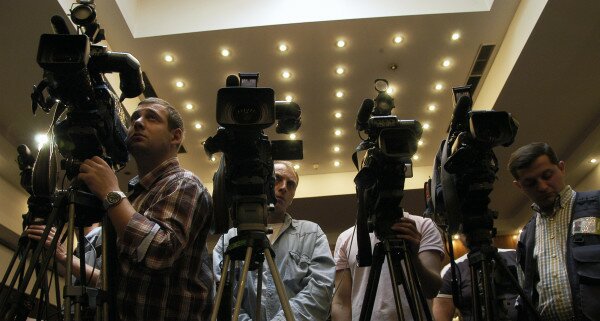 CC image coutersy of Congress of local and regional authorities on Flickr
The National Communications Council of Cameroon has closed down 11 media outlets in the country over what it describes as disrespect of ethics and professionalism by the outlets ahead of elections at the end of the month.
The state broadcaster Cameroon Radio & TV (CRTV) has announced three radio stations, seven newspapers and a television station have been suspended by the council, which has oversight over all media outlets.
CRTV also reported two publishers and a journalist have been suspended from practicing until further notice.
The banned media outlets have been critical of the Cameroonian government, alleging a plot has been hatched to rig the September 30 elections in favour of the ruling Cameroon People's Democratic Movement.
Journalists in the country have come out condemning the move as an abuse of press freedom, reports Voice of America.
Ngah Christian Mpipgo, publisher of the Guardian Post, one of the suspended media outlets, said the law stated publishers should be informed and warned before any government sanctions were imposed, which did not happen in this case.
"We have never received a warning, I mean, I look at it as some kind of repression. It is understood that the Guardian Post is too critical of government action, and then coming at a time when we are preparing for elections, I have to just conclude that it is a way of stopping us from exposing a well-planned government rigging machinery," said Mpipgo.
The Communications Council gave its official reason for closing the media houses as failure to stick to professional norms and ethics, and said they will remain closed until after the elections.