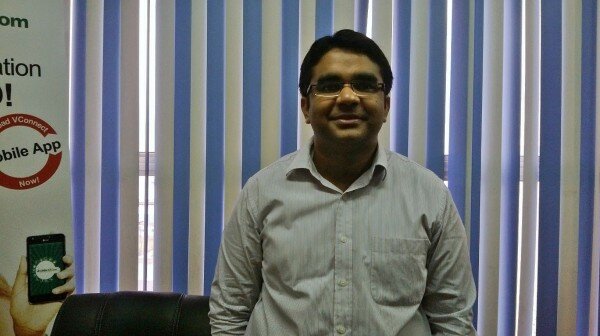 Deepankar Rustagi, founder of Nigerian search engine VConnect.
VConnect, Nigeria's local search engine, believes every business requires online visibility, but just having a website is not enough.
Deepankar Rustagi, co-founder and general manager of VConnect, told HumanIPO: "We feel online visibility is the right of every business, especially in our territory, in Nigeria, where we feel every business is trying to move forward and to make impacts."
To support Nigerian businesses, he said the company is providing free basic visibility for the 800,000 Nigerian businesses listed on VConnect.
"We don't charge businesses for basic visibility, but there are various services that people want," said Rustagi.
"We categorise these services into various platforms such as the online visibility platform where you get priority over other businesses.
"If you are a baker or own a laundry, we will try to make it the most popular business."
He also corrected the notion that having a website is all that a company needs to gain online visibility. According to him, having a website is just the beginning.
"A lot of people still believe making a website is the end of online promotion," Rustagi told HumanIPO.
"Actually, making a website is the first step towards online visibility. It does not end your journey there; your journey starts from there. People won't come to your site if they don't know about your site."