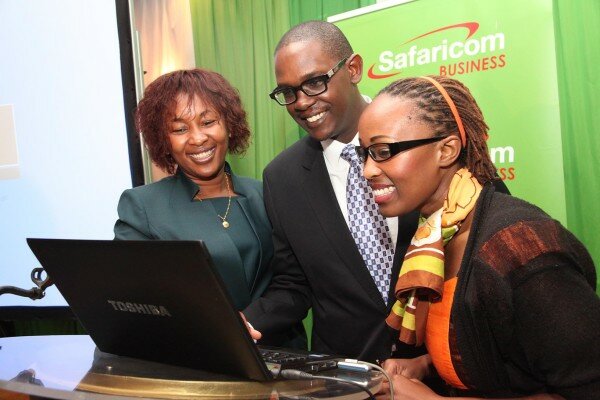 Safaricom has launched a host of business software solutions under software as a service (SaaS), saying mobile money will power the product.
According to Kenya's biggest network operator, the solution allows small and medium sized enterprises (SMEs) access to a website, professional email, HR payroll software and accounting software at competitive prices, with users having the option to pay for the solutions per need.
Services that SMEs can receive include web hosting costing at KSh900 (US$10.60) for the Lite package and KSh6,000 (US$70.6) for the Platinum package.
This will provide products including storage, email accounts, sub domains and file transfer accounts.
Sylvia Mulinge, Safaricom's business general manager, said the solutions are a cheaper alternative for SMEs to professionalise the running of their businesses through genuine software.
"Software as a service is a solution that will provide SMEs with an affordable, safe and secure method of storing and managing their data," Mulinge said.
"Presently, many SMEs find the cost of data management such as the purchase of genuine software and servers as well as the hire of professionals prohibitive."
SMEs which subscribe to Safaricom's SaaS will also benefit from an online payroll ranging from a free trial month to KSh2320 (US$27) a month and will enable companies to manage all employee records, salary payments and statutory deductions that include pay as you earn, national health insurance fund and the national social security fund.
Common features of the online payroll include payroll processing, tax deduction management, deductions management, earning and benefit management and loans management.
Also available at a cost up to KSh8,530 (US$100) is Sage MyBusiness Online, an online accounting software that will allow SMEs to manage their books and generate accounting reports with ease.
With time Safaricom also plans to provide a hosted email solution as well as manage of domains.
The solutions by Safaricom seemingly targets a huge part of Kenya's informal economy which according to a 2012 economic survey contributes 89.7 percent of all jobs in the Kenyan economy.