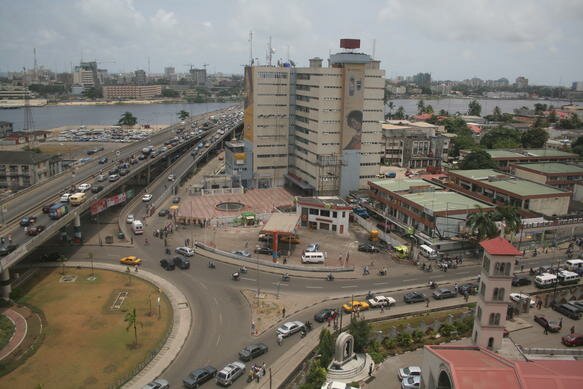 Lagos. CC image courtesy of Ulf Ryttgens.
Attention will soon shift away from Lagos to other Nigerian cities because there are aspects of the commercial capital that do not support innovation and creativity, Ademola Morebise, a Nigerian innovator and entrepreneur, has told HumanIPO.
Morebise, founder of Omnific Works and Mighty Academy, said focusing entirely on Lagos suggests "ignorance about the fantastic stuff coming out of other places in the country".
"Lagos is highly regarded as Nigeria's commercial centre and that is not going to change any time soon," said Morebise.
"However, Lagos is overcrowded and the hours spent in traffic are just suicidal. Innovators need time and space – that's why more forward thinking people are leaving Lagos for other towns like Akure, Osogbo, Ibadan.
"So, while Lagos might be enjoying all the support and limelight for now, attention will undoubtedly shift to other places where things are happening."
The Mighty Academy is a training school that Morebise wants to build into a force in entrepreneurship, business, innovation and creativity.
"Mighty Academy's Akure Startup Drive Project has attracted attention to Akure's Tech Startup scene globally," he told HumanIPO.
He also founded Omnific Works, a digital product development studio, which has launched products including Gistcaster, a new medium for people to connect with info they need, Kowope, a service that aims to make buying and selling easier.
It was also involved with OneCrier, which delivers the latest events and information to its users based on location and interests.