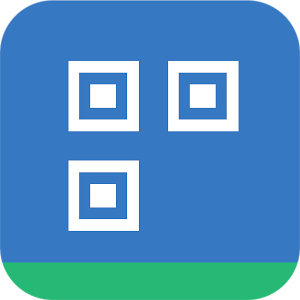 Mobile payments app SnapScan was awarded the prestigious Best App award at the MTN Business awards last month.
HumanIPO spoke to SnapScan co-founder, Kobus Ehlers, to discuss the future of his startup and to get his views on the South African tech scene in which it has made a name for itself.
HumanIPO: Tell us about the foundations of SnapScan.
Kobus Ehlers: FireID has extensive experience in the payment space and have previously built solutions such as Mxit Money.
Our background includes combining security and financial services. We think that specifically in South Africa there is great power in mobile products and using a phone and payments seemed like a natural next step.
It is also the kind of service we get really excited about and that we love using ourselves.
Did you encounter problems in development or bringing the app to market?
As with any business there are several challenges in getting to market. In the payment space compliance, regulation and trust are some serious challenges.
We are very happy to have Standard Bank as an innovation partner to help with these.
It would be impossible to build a really robust mobile payment ecosystem in South Africa without the backing of a major bank and we are glad to work with one that really values innovation.
You mentioned the importance of your partnership with Standard Bank, do you think that banking regulations hinder the growth of small businesses in South Africa?
It is important to distinguish between, for example, exchange control regulations (which are quite a challenge) and banking/payments regulations required to protect consumers.
Banking and payments regulation in SA generally does a good job at protecting people from fraud, money laundering and organised crime.
Navigating this landscape and complying with all the requirements is, however, a hard prospect if you do not have a partner with all the required licenses and protocols in place.
By partnering with Standard Bank we can ensure that all our merchants benefit from the protections of having their funds held by a bank, rather than just a startup.
Where is your current market and do you have plans for expansion?
We have only started rolling out the product to merchants about five weeks ago. We are targeting specific geographic areas to ensure that there are enough places in an area for users to use the service at.
Our first target area is Stellenbosch (where we are located) and we have about 50 active merchants there.
We are also very excited about signing up several smaller traders and, for example, the Stellenbosch Slow Market.
We are about to start our national rollout with a few test sites in Cape Town and Johannesburg over the next week or two.
Payment technologies are extremely specific to the particular area in which they are used.
Regulation, legislation and customer behaviour differ substantially between different countries.
Our current focus is on South Africa and other emerging markets as we really understand the space. This does not however exclude options for other markets.
Do you hope to continue working on the app?
Absolutely. We have loads of exciting new features planned.
After many requests, we have also just released a BlackBerry version of the application. This week's release also introduced our new merchant finder allowing users to see where they can use the app.
Our biggest drive is to add more merchants and increase our footprint.
How are you going about increasing your footprint?
We have just started our rollout in Cape Town. We are planning to expand into some focused geographic areas (such as Cape Town and Johannesburg) before moving into channels to blanket South Africa.
Users can keep an eye on the "merchant finder" in the app to see as new shops close to them come online.
Did you struggle to get funding and business partners?
FireID is wholly owned by employees and all the companies in the group are self-funded, so we do not have any external investors.
We have also been able to leverage some of our existing partnerships to make this product possible. Without these strategic collaborations it would have been impossible to turn the product from a cool idea into a reality.
We have also spent a lot of time adding experienced, knowledgeable US and international advisors to our team.
What are the biggest challenges faced by South African techpreneurs?
Although there are some great and exciting startups in South Africa, the space is small and new with very few real success stories.
I think the biggest challenge facing many South Africa startups is naivety. Unfortunately there are not that many startup success stories in South Africa and many startups lack the experience to execute their vision.
There are still far too many teams who think that simply having a great idea means you will be a success. The really hard part is turning that idea into a reality.
How do you think entrepreneurs can overcome this lack of experience to increase success levels among tech startups?
I think the key here is to just get out and do things. Stop worrying about the idea or which conferences you should attend and get your product into the market.
Technology tends to be the easy part of most solutions. Getting customers to use and love your product is a whole different challenge.
That being said, it is imperative that you "get out of the building" and expose yourself and your idea to influences around you. I find that travel also gives you a great perspective.