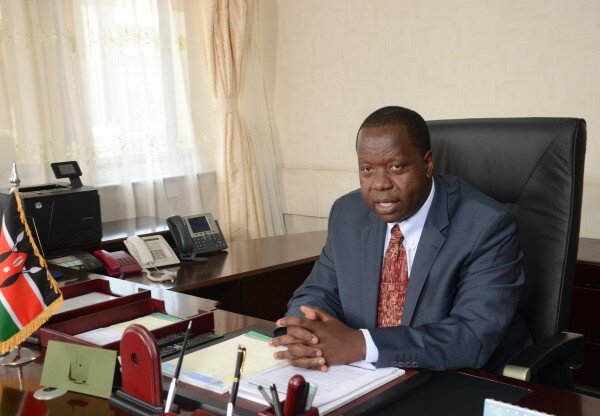 Dr.Fred Matiang'i, Cabinet Secretary, Ministry of Information, Communications and Technology
Fred Matiangi, Kenya's ICT cabinet secretary, has called on African mobile networks to lower their roaming charges for international calls, arguing the current rates are prohibitive.
Matiangi said some of the operators are charging unrealistic rates, which are affecting regional integration within East Africa.
"I want to ask mobile phone operators across the continent if you want to increase intra Africa trade, roaming charges are critical aspect of that, they at the moment prohibit," Matiangi said.
"There is also that concern about the transparency of these charges and the quality of the service provided by the operators."
For example, Safaricom charges KSh18 to receive calls in Tanzania, Uganda, South Africa and the United kingdom.
Safaricom subscribers who make calls in Tanzania are charged KSh75, KSh85 in Uganda, KSh110 (US$1.26) in South Africa and KSh325 (US$3.71) from the United Kingdom.
Data charges are relatively high compared to the call charges. Per 10KB worth of data, subscribers are charged KSh350 (US$4) in Tanzania, KSh750 (US$8.57) in Uganda, KSh450 (US$5.14) in South Africa and KSh1,200 (US$13.71) in the United Kingdom.
Matiangi added: "I think a time has come that in Africa we need to have a candid conversation on how we need to move forward as a continent because Africans are now mobile. Gone are the days when we used to stay in villages."
Regulators in the European Union have been trying to bring down the roaming charges, which may have informed Matiangi's plea.
According to Matiangi, reasons networks have used to justify high roaming charges include infrastructure costs and the revenues split with the host network.