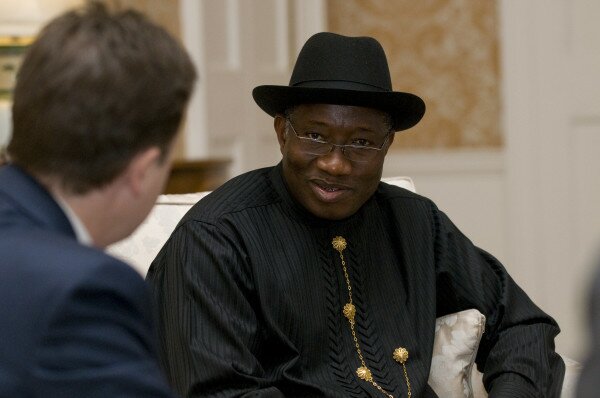 President Goodluck Jonathan. Image courtesy of Cabinet Office, on Flickr.
Nigeria's President Goodluck Jonathan has sacked Ita Okon Bassey Ewa, the country's science and technology minister, along with eight other ministers.
This is the largest shake-up in the administration since its inception in May 2011.
The other ministers to lose their jobs are Ruqayat Rufai, minister for education, Zainab Kunchi, minister of state for power, Buka Tijani, minister of state for agriculture, Shamsudeen Usman, minister for national planning, Olugbenga Ashiru, minister for foreign affairs, Ama Pepple, minister for lands and Hadiza Mailafia, minister for environment.
While the presidency said the sack was a cabinet reshuffle, many Nigerians believe the move is more political.
According to ThisDay, the sacked ministers will be replaced by politicians who have strong political following in their states to boost the president's chances at the 2015 general election.