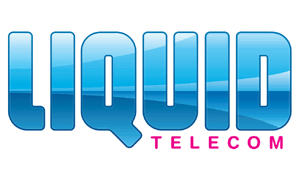 Liquid Telecom Group has announced the completed integration of Kenya Data Networks and its relaunch as Liquid Telecom Kenya.
The new brand identity was unveiled as well as a supporting ad-campaign that will run across Kenya, with the chief concept being the group's core values and its customer-centric approach.
Liquid Telecom Kenya will deliver full range of services and products from the Liquid Telecom portfolio for the enterprise and wholesale markets.
Having (KDN) Kenya Data Networks at large, the largest single fibre network in Africa, which stretches 15,000km across borders, Liquid Telecom Kenya will provide their customers with increased capacity, the highest redundancy, network response time and the lowest latency rates on the continent.
"East Africa's customers can now expect communication solutions of an unparalleled quality and reach from Liquid Telecom Kenya, supporting both local collaboration and global competitiveness," said Nic Rudnick, Liquid Telecom chief executive officer (CEO).
"We have a future focused approach and are constantly striving to deliver the best communications technology to everyone- Liquid Telecom Kenya will play a key part in this across East Africa and help to support our ongoing commitment to changing the face of African Telecoms."
Countries that benefit from Liquid Telecom Group's services are Botswana, Democratic Republic of Congo (DRC), Lesotho, Mauritius, Nigeria, Rwanda, South Africa, Uganda and Zambia under a number of different wholesale, enterprise and retail brands.
Mobile networks, internet service providers (ISPs) and businesses of all sizes, along with communications solutions for individuals across the African continent are the target solution customers for its services.
Speaking at a press conference in Nairobi yesterday, Rudnick said the significant investment will benefit all Liquid Telecom Kenya customers moving forward, as well as leveraging best practice from other Liquid Telecom operations across the continent.
Shahab Meshik, Liquid Telecom Kenya CEO, said "We are delighted to be part of the Liquid Telecom Group at such an exciting time for communications in Africa.
"As Liquid Telecom Kenya, we're perfectly placed to connect our customers to the potential growth in telecommunications throughout the continent and beyond."