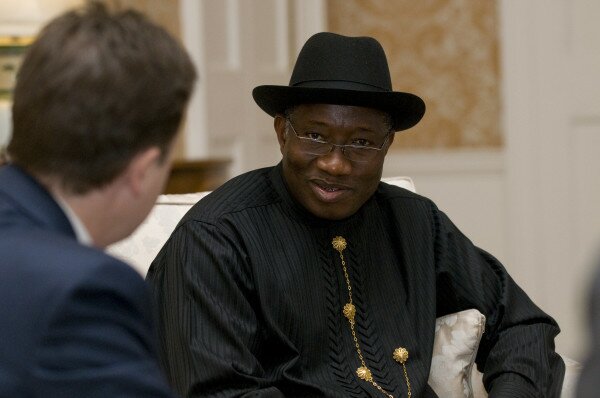 President Goodluck Jonathan. Image courtesy of Cabinet Office, on Flickr.
The Nigerian government has dismissed reports it has ordered 53 gold-plated iPhones to celebrate the anniversary of the country's independence.
HumanIPO reported yesterday that Amjad Ali, founder of Gold and Co, had told the British media Nigeria had placed the expensive order for the devices.
But According to Reuben Abati, special adviser to the president on media, the rumour is "misleading, false and mischievous".
"We consider the reports in a section of the media claiming that the Nigerian government had ordered customised gold iPhones from a Dubai-based company to mark the country's 53rd independence anniversary in October as not only false and misleading, but utterly mischievous," Abati said in a statement.
He added the allegation was meant to discredit President Goodluck Jonathan.
While expressing the commitment of the Nigerian government to remain focused, Abati advised the Dubai-based company to reveal the identity of the individual that ordered the iPhones.
"We urge the Dubai-based company, which has since said that the order for the said 53 gold iPhones was placed by a private individual and not the Nigerian government, to go ahead and disclose the identity of that individual," Abati said.
"We appeal to the public to beware of the increasing desperation of those with politically vested interests, seeking to pull down this administration. Their moral bankruptcy is condemnable."