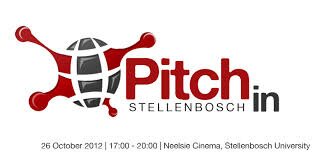 Stellenbosch pitching initiative PitchIN has entered a partnership with the tech transfer company of the University of Stellenbosch to add more value to acceleration hub LaunchLab.
Under the collaboration, PitchIN has restructured to become part of the LaunchLab Talk in supporting new ideas to teach prospective entrepreneurs skills for pitching.
Matt Pretorius, co-founder of PitchIN and student in residence at Innovus, said: "We were inspired and felt the need to give back to the university in terms of what we have learnt."
PitchIN originally started as a monthly event where local students and youth were invited to pitch their ideas for mentorship and potential funds.
The events will continue, now under the brand of LaunchLab Talk.
The new agreement will also complement the annual Stellenbosch Idea Competition (SIC) with the cultivation of an entrepreneurial and innovative thinking on campus.