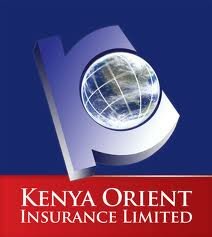 A Kenyan underwriter has launched the country's first standalone insurance product that allows phone owners to insure their devices.
According to Kenya Orient Insurance the product will cover incidents of theft, accidental damage and damage by water.
Around 120 phone models can be insured, including Alcatel, Apple, Blackberry, HTC, LG, Mi-Fone, Motorola, Nokia, Samsung and Sony, with new models to be included depending on ease of repair and partnerships with service centers.
"As the non life segment moves beyond motor insurance, we are looking beyond the usual product avenues to give Kenyans compelling affordable and convenient solutions as well as deepen the penetration of insurance in the country," said Muema Muindi, Kenya Orient managing director.
Muindi said he expects the first months to be challenging as there is no industry data on the subject, with the company hoping to learn along the way.
He also said the number of insurable devices is not limited per consumer and covers the whole country, despite the insurer having few offices.
Customers who have more than three claims annually will be flagged and blacklisted.
To enjoy the cover, customers need to submit to the company through their website with an ID numbers, full names, year of purchase of the device, receipt number, email address and telephone number.
Premiums can be paid in three phases with the value of the phone automatically determined by the underwriter.
Kenya Orient uses technology to confirm the details of the device and calculate an insurance value based on the make, model and year of purchase of the device.
Premiums will start at KSh999 ($11.50).