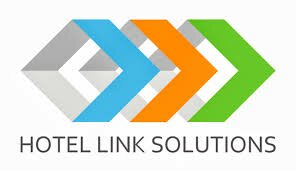 Hotel Link Solutions, which creates digital-marketing products for accommodation providers, has announced its latest partnership with Oryx Africa, which will see the destination–management company roll out services in Kenya and Tanzania.
Oryx Africa, a sales agent of online solutions to local businesses in the hospitality sector in both Kenya and Tanzania, will offer cost-effective modular software solutions for the local hotel industry.
Justus Obegi, director of Hotel Link Solutions Tanzania and Kenya, said it had set its sights on developing win-win relationships with accommodation providers that enable it to meet the latest market trends and demands by offering cost-effective modular software packages.
"Other than this, the hotel industry will enjoy the confidence of friendly accessible locally based Hotel Link Solutions experts," said Obegi.
Hotel Links Solutions, which launched in Uganda, offers services including channel-management systems, booking engines, booking widgets, mobile-enabled websites and professional social-media support, all of which can be brought to bear on a diverse range of property-management systems.
"Our systems are secure and, for those in need, we additionally provide access to online payment gateways," Obegi said.
"We intend to roll out the products simultaneously in both Kenya and Tanzania, initially in the urban locations before reaching out to the countryside."
The company said global trends show travellers are increasingly reliant on their PCs, laptops, tablet computers and smartphones to make travel arrangements via online travel agencies and individual property-specific websites.
This has put pressure on any accommodation keen on improving sales to have the best technology on offer, such as a multifunctional web presence.