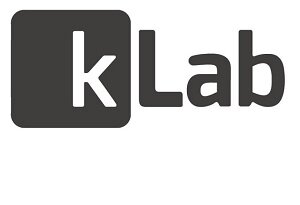 Rwanda's first tech innovation hub, kLab, is planning to expand its reach by linking up with other university-based communities.
kLab Rwanda was established in Kigali, in June last year, and is a joint project between the Private Sector Federation and the Rwanda Development Board – a government development agency.
Speaking to HumanIPO, Claude Migisha, kLab general manager, said: "[It is] a tech innovation hub, it's a nice place where young people come or any other person interested in ICT."
One of Migisha's future plans is to link kLab to other university-based communities or hubs, which will be dubbed the kLab Campus Program.
"The plan is to have similar communities in universities so that we establish a link between those who finish [their studies] and are already in the market who are facing challenges and realities, with those who are still in universities," said Migisha.
Regarding the application process, Migisha said people who have a project may apply to the kLab program, and if the project is deemed viable, the team or individual is then accepted into the programme.
"Once you are a member you can benefit from different opportunities, you benefit from mentorship, you benefit from working in [our] space, you benefit from [the] different training we conduct, and you benefit from learning from peers" said Migisha.
Membership with kLab lasts 12 months and Migisha said the lab currently has 80 members, which also includes 11 technology startups.
Regarding the technology sector in Rwanda, Migisha said kLab is the first technology hub of its kind in Rwanda.
"We've seen that it is really helping people," he said.
Migisha said young people who have finished school developed good projects, but they cannot afford to cover internet costs or rent to get their project off the ground, which Migisha said results in good ideas dying.
He said that at kLab individuals can "try and fail and learn from fellow tenants who may have one or two years more experience".
According to Migisha the concept of kLab is something the Rwandan government is keen on.
"It's in line with what the government wants to do. The government wants to really enforce using ICT as an enabler in all key sectors. So… you have the young people of the nation creating soft solutions for the nation," said Migisha.
"These are homegrown solutions made by young Rwandans who understand the culture in all its context, so it is something that is really empowering young people."