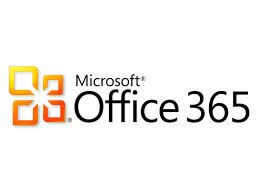 Microsoft has launched Microsoft Office 365 in Zimbabwe, making the latest cloud-based service available to local businesses.
Aiming to equip small to medium-scale companies, the product is already launched in South Africa and Nigeria with trials to follow in 18 other countries, including Ghana and Angola.
Office 365 merges Microsoft Office, Microsoft SharePoint, Microsoft Exchange Online and Microsoft Lync Online for enhanced communication from US$2 to US$22 per user per month.
The system is accessible through the internet, as well as from systems such as Apple and Android and is compatible with all devices using Windows 8.
According to Patrick Roy, public cloud sales manager at Microsoft West, East, Central Africa and Indian Islands, internet connectivity tests had to be run to ensure the service will be accessible to Zimbabweans.
Eric Odipo, general manager at Microsoft East and Southern Africa, said: "Office 365 will change forever how business both big and small, share and communicate in this digital age," The Herald reported.
He explained cloud-based collaboration will increase productivity and improve business success.
Odipo added: "The launch in Zimbabwe will accelerate that evolution by delivering enterprise-grade collaboration for all businesses large and small."