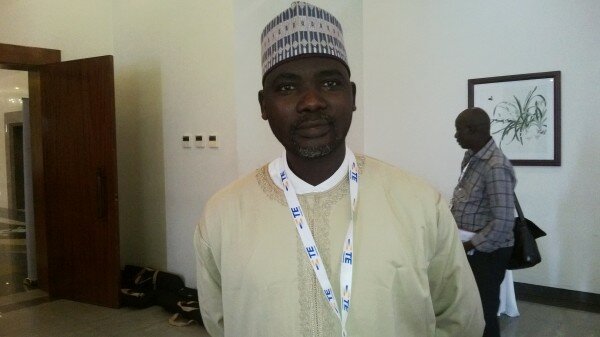 Mansur Liman, head of BBC Hausa.
The British Broadcasting Corporation (BBC) has revealed the majority of visitors to its BBC Hausa Service website access it from low-end feature phones.
In an exclusive interview with HumanIPO, Mansur Liman, head of BBC Hausa, said the number of feature phone users in Nigeria is significantly higher than those using smartphones.
This, he said, is why the BBC decided to introduce responsive design in order to offer the users of such phones the maximum experience they could get from their devices.
Concerning the responsive technology, he said it automatically adapts content to the size and type of device being used.
Liman said: "What it does is it looks at the screen size of the particular phone you got and it adapts the material on bbchausa.com so that it comes out in the best possible manner for that particular device. This enhances the user's experience, people will get the best quality for their device."
He noted what a user sees on a device could be different from what is seen on another device.
This measure increases speed of access and reduces download time.
"If you look at it on another device, the quality might increase," Liman added.
"And then again if you have pictures, what the responsive technology will do is it will reduce the number of pictures for that particular low-end phone. So that you will get access to the website as quickly as possible and the download time is reduced thus reducing the time and money you will spend in downloading the contents."