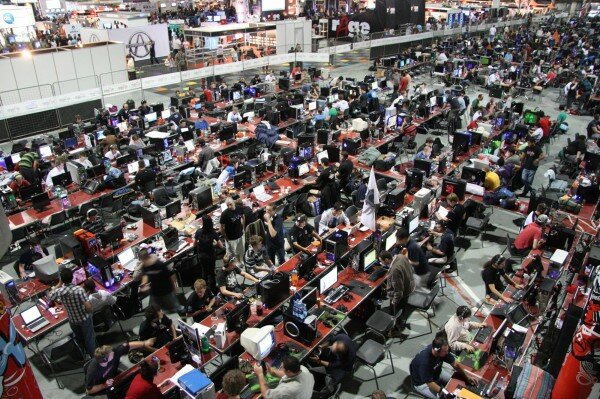 Image courtesy of rAge.
Intel will host a gadget-testing event in Gauteng, South Africa, next month, inviting the public to play with its latest releases.
rAge will be taking place at The Dome, Northgate, between October 4 and 6.
Sessions on consumer media, business media, as well as technical and gaming media will take place daily.
The new Intel 4th Generation Intel Core Processor will be launched on the first day of the event, offering three interactive sessions.
In collaboration with Entelect Software and New Age Gaming (NAG) magazine, a gaming tournament, testing artificial intelligence-coding skills, will also take place with a ZAR10,000 (US$1,000) prize up for grabs.
Michael James, editor at NAG Magazine and senior project manager at rAge, said: "This is an inspiring and creative opportunity… for every red-blooded individual who enjoys a bit of competition and could picture themselves securing the prestige of developing the winning code – a great career starter."
Matrix Warehouse will feature its latest and present gaming hardware, offering gaming rig giveaway worth ZAR30,000 (US$3,000).
Other exhibitors include stakeholders from the e-commerce industry, online marketing gurus and designer artists.
The event claims to offer "the best computing, gaming and technology retailers in one round".