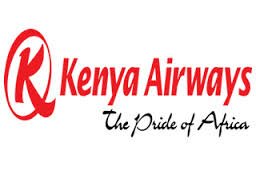 Kenya Airways (KQ) and Vodacom Tanzania have unveiled a partnership allowing customers to buy KQ tickets through M-Pesa from any part of Tanzania.
The Daily News reports Kelvis Twissa, head of brand and communication at Vodacom Tanzania, said the mobile money method presented the most reliable means of paying for flight tickets for travellers both in and outside the country.
"This is a great partnership we have entered today and I call upon Vodacom and KQ customers to make use of it," said Twissa in Dar es Salaam.
"We take pride in our 50,000 agents who are always on standby to serve our customers."
Henry Obare, KQ head of information systems development, said the partnership was an opportunity that will allow their customers to plan for their travel wherever they are.
The partnership between the two companies is Vodacom's first with an international airline.