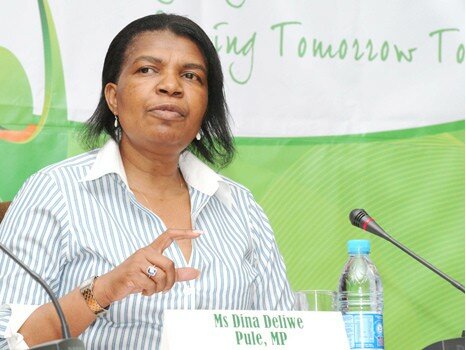 Former communications minister Dina Pule. CC image courtesy of GovernmentZA, on Flickr.
South Africa's Department of Communications (DoC) missed almost 50 per cent of its targets during 2012/2013, according to the country's auditor-general.
The auditor-general presented his annual report on the DoC to parliament today, with the Democratic Alliance's (DA) shadow minister of communications, Marian Shinn, claiming its findings are an indication of how former minister Dina Pule "grossly mismanaged" operations.
It said 46 per cent of planned targets were not achieved, some vacancies took longer than 12 months to fill, suppliers were not paid on time, while appointments were made without proper funding being put aside or approved by the relevant stakeholders.
Yunus Carrim replaced Pule as communications minister in July and Shinn said the DA is asking for him to clarify how he is turning the department around.
Shinn said: "The Department of Communications has dealt with enough embarrassments since 2009. It is time that it becomes an asset that the country can be proud of.
"The new minister now has the opportunity to drastically address the capacity of the Department of Communications' top management structure if he has any hope of achieving a clean audit by 2014."
The DoC is expected to have a new minister in charge after the 2014 elections take place.