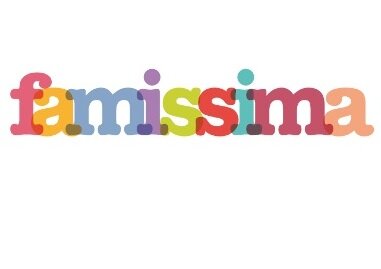 Web and mobile application Famissima, founded by Tunisian Ahlem Bouchahda ben-Tekaya, is seeking to provide a platform for parents to share and receive information relevant to family life in a more relevant manner than traditional magazines.
Famissima allows users to share experiences, obtain advice, post advertisements, save and share memories, organise events, find entertainment ideas, find home service professionals, create and share gift lists, learn about special offers and shop online all on one platform.
"There is a need to connect parents, to build community and to have personalised and interactive ways that put them in touch with each other and with experts, products and services they need to help address their daily concerns," ben-Tekaya told HumanIPO. "Until now, there hasn't been a comprehensive and integrated solution that is tailored to specifically meet all of their needs."
The mother of two said she came up with the idea for the site after discussing her concerns that traditional online magazines that publish articles in a static manner are increasingly irrelevant for parents today with other parents.
She said parents had so many concerns, from finding a recommended babysitter to selling outgrown children's clothes, that one platform providing advice on various topics was necessary.
"Being an ICT specialist, I told myself that family life deserves a boost from new technologies, and I witnessed its huge potential during my stay in France," she said.
She said Famissima provides information on a variety of subjects in one place, proving convenient for parents and allowing them to spend more time with their families and carrying out other tasks.
The company will officially launch in Tunisia in November this year and hopes to reach a larger audience in the process.
Famissima has already come to the attention of DEMO Africa, being chosen amongst the finalists for next month's event, and ben-Tekaya said it will present her with a great opportunity to learn more about the African market.
"DEMO Africa is the biggest event for African startups. Being selected in the top 40 most innovative African startups is a great opportunity for me," she said
"I believe that it will be a great opportunity to showcase Famissima in front of investors and media, to network and to meet the key players of the African entrepreneurial ecosystem."
Since the tech scene is evolving at a very high speed the techpreneur also hopes there will be more events like DEMO Africa to allow startups to exchange knowledge and grow together.
ben-Tekaya also sent an appeal to private incubators to boost the tech scene in Tunisia.
Offering advice to startups, considering the number that fail after a short period, she said: "A startup is like a baby. To grow and succeed, it must be well taken care of. Raising funds is not a criterion for success in itself.
"To succeed, a startup needs a complementary team that is willing to sacrifice for the success of the startup and must surround itself with advisors and mentors during the three first years after its creation."
She added that as there are incubators involved before the creation of the startup, there must also be structures that support new startups and entrepreneurs after their businesses have been established, believing a large network can help.
After the launch in Tunisia, the next step for Famissima will be the MENA region, which will be followed by expansion to the rest of Africa.
"The African tech revolution makes me think seriously to expand in Africa, that is a market of very high potential," said ben-Tekaya.