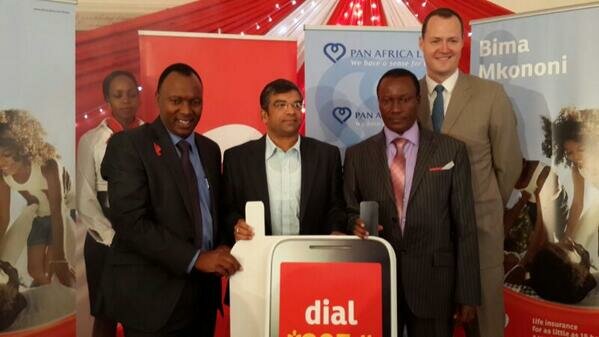 Airtel Kenya and Pan Africa Life Assurance Limited have entered into a partnership to provide life insurance cover through mobile phones, in an effort to increase the numbers of Kenyans with insurance.
Dubbed "Bima Mkononi", the cover seeks to diversify product offering and differentiation by ensuring customers get added value through access of affordable life insurance via their mobile phones.
The partnership will enable customers from both Airtel and Pan Africa Life Assurance Limited to acquire life insurance for a minimum weekly premium at KSh15 per week.
Speaking at the launch today Pan Africa Life's chief executive officer (CEO)Tom Gitogo said: "With a penetration of life insurance at a low of 1.05 percent in Kenya, the untapped market is huge. However, the traditional models of distribution may not be efficient in improving this situation at the pace we need."
He said this created the need to venture into other models such as mobile insurance and web-based selling.
"Our strategic partnership with Airtel will offer affordable life insurance right via one's own mobile phone. The rates provided by Bima Mkononi also provide clients with the flexibility they need in terms of amount of premium and frequency of payment."
Airtel Kenya managing director Shivan Bhargava said the partnership is timely and significant to the company's customers as it will ensure subscribers get added value from the company.
"With the announcement, Airtel becomes one of the first mobile operators to offer insurance as a strategic differentiator in its portfolio of products," he said. "As a company, we are committed to entering strategic partnerships that meet the ever changing needs of our subscribers.
"We are keen on being part of the everyday life of our esteemed customers. This partnership will allow Airtel customers to easily access meaningful life insurance services through convenient channels."
To subscribe, customers ought to dial *305# and follow the menu instructions to register.