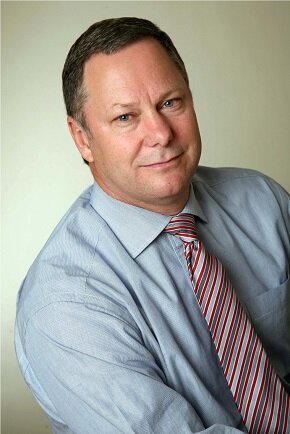 Christo Briedenhann. Image supplied.
As technology makes itself prevalent and necessary within most industries, chief information officers (CIOs) are faced with potential challenges within mobile applications, bring your own device (BYOD), software-defined networks (SDN), cloud, and usability demands.
HumanIPO reported in May on the transformation and optimisation of a data centre for "significant bottom line payback".
Christo Briedenhann, country manager for Riverbed Africa, said these challenges are faced on a static or shrinking budget.
"As such, organisations are increasingly pursuing enterprise-wide virtualisation and consolidation as a means of improving the cost efficiency, manageability, security, resiliency and flexibility of the business. This is leading to a fundamental transformation in the modern data centre," said Briedenhann.
"Virtualisation is now being extended to production and line-of-business applications. With this broader adoption, customers have begun to look for similar cost savings from broader consolidation efforts."
This includes the relocation of servers from branch offices to "consolidated data centres," and enforcing the IT function of a company to operate from fewer locations. Briedenhann added moving particular workloads and data to the cloud as part of the preferred consolidation move.
Through the consolidation of data centres and the transformation of the architecture of underutilised and distributed assets, a business is able to realise a reduction in administration, infrastructure, power and cooling costs.
"Organisations consolidate infrastructure and adopt virtualised deployment paradigms, provision new services and locations, and add scale to existing applications, all with minimal cost overhead and administration," said Briedenhann.
Briedenhann referred to a study conducted by Vanson Bourne on behalf of Riverbed Technology, which indicated half of the businesses surveyed said complexity is the largest obstacle to consolidation implementation.
According to Briedenhann, the network is critical for centralised applications because changes affecting a single region can now impact on an entire region.
"Another key consideration is that, once applications have been centralised within the data centre and started delivering proven cost savings and efficiencies, there is the potential for performance blind spots amidst the layers of virtualisation in the data centre," he said.
Briedenhann advised businesses to place performance and simplicity at the heart of the network infrastructure, regardless of whether the business in question aims to improve performance after consolidation or at the start of the project.
Businesses can rely on existing tools to successfully consolidate and transform their entire data centre infrastructures, and according to Briedenhann a business is able to easily ensure their network performance is maintained during the consolidation process with the right partner.
"By ensuring that performance challenges are identified, addressed, and managed, organisations can realise greater flexibility in where they locate IT resources. Doing so can mean greater economies of scale, control, and security," he said.