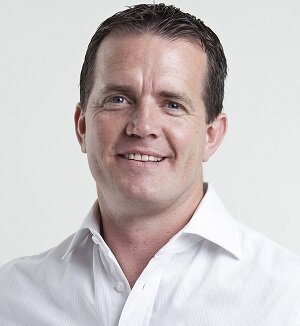 Karl Reed. Image supplied.
When a company assesses its service quality via a contact centre, talk time and call volumes should be the last metrics the contact centre should refer to, according to Karl Reed, chief marketing and solutions officer at Elingo.
"A decade ago, the measures of an effective contact centre included the number of calls handled and short talk times. But while some contact centres still rely on these dated systems for quality control, times have changed," said Reed.
"We now know that these metrics have very little to do with the quality of service delivered by the contact centre. Now, any company serious about customer service needs to re-evaluate its quality benchmarks and use very different metrics to assess its level of customer service."
Reed said average talk time should not be the concern a business concerned with delivering good service quality and retaining customers. Average talk time should be used as a tool for staff and resource planning.
He said delivering customer service excellence might require lengthy conversations and the average talk time metric may cause agents to feel rushed during their interaction with a customer in order to meet a certain performance indicator.
"Delivering this service excellence requires a change in mindset and a suite of solutions that give the contact centre a complete 360 degree view of a customer," he said.
"Achieving this requires a collection of data from the enterprise back end, customer relationship management (CRM), social media, the history of the customer's interactions with the contact centre, and the customer's own evaluation of the service rendered by the contact centre."
Quality benchmarks will be different across industry verticals as well as within individual companies, but in order to assess the effectiveness of contact centre operations, Reed said companies need to adopt advanced new reporting tools, which are designed to deliver reports based on changing parameters "in a matter of minutes".
"New tools make it possible for companies to assess their contact centre performance on an ongoing basis, allowing them to change their strategies quickly in line with changes in their environment," he said
He added: "Ultimately, the ideal for contact centres is to be supported by a corporate culture of customer service, with the right technologies enable…advanced reporting that immediately highlights performance shortfalls or necessary changes in strategy."
The "ultimate contact centre" cannot be built overnight, he said, which in many cases is due to budgetary constraints, resource challenges and corporate culture.