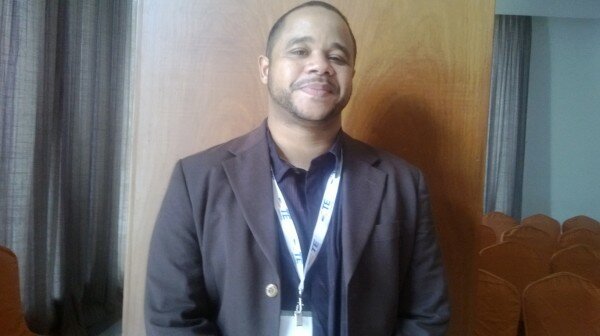 Trace TV MD (Nigeria) Sam Onyemelukwe
It is critical for Nigerian music artists to go digital in order to make more revenue for their content, according to Sam Onyemelukwe, managing director (Nigeria) of Trace TV.
Onyemelukwe told HumanIPO opportunities for artists abound in downloads, videos and ringtones.
"Going digital is critical. Most artists are making sure their videos are monetised, there are ringtones and everything. That's critical because you are not selling physical albums anymore, you are selling downloads," he said.
He encouraged artists to get creative in engaging their fans and getting them to buy their contents.
"You have got to concentrate and be active, the guys that consume your stuff are too smart. You can't put just one song out and expect people to buy it. They'll say 'we like your song but we know where to get it free'."
To improve online sales of music in Nigeria, the former MTV country manager for Nigeria said while music artists are attempting to promote themselves, they should be smart with the contents they put up for free online.
He said: "There are many challenges but one of them is that our artists need to promote themselves. In an effort to promote themselves they put out their tracks free. If you put your tracks out free, why will I pay to download it? Our guys need to be a lot smarter."
Onyemelukwe recommends putting out only snippets of songs for free online. "Put out one track, put out the remix free and stuff like that."
To promote the Nigerian music industry, he said Trace TV will soon roll out some initiatives aimed at enlightening aspiring artists on the music industry.
"The guy from Osogbo who wants to come to the music industry has no idea. He gets his cousin to be his manager, he doesn't know what a manager is supposed to do, he just knows he is supposed to have a manager. That's one of the big things we are into, you should see some stuff in a few months from now," he said.